Underwater Restaurant Displays Malignancy From Cold Seas
Have you ever been diving under the sea? Of course, not everyone has ever had the reason to dive to need knowledge and certification so that not many people can enjoy the beauty of the underwater more closely. So people usually rely on snorkeling or floating on the surface of the sea to enjoy underwater tourism. But have you ever imagined enjoying the beauty of underwater without having to get wet? Now that desire can be achieved if you visit the Underwater Restaurant !. With the placement of buildings submerged to more than 5 meters, all kinds of observations of intertidal marine biota (marine biota that lives in tidal areas) can be enjoyed. The concept of restaurants under the sea has actually been widely launched. But in the underwater restaurant this time, not just tourism and culinary delights, but education is also an attraction of the following restaurant. With the establishment of this restaurant, the founder expects the public to understand the importance of a healthy marine ecosystem and also understand how the impact of human activities on the ecosystem.
Located up to 6 meters under the sea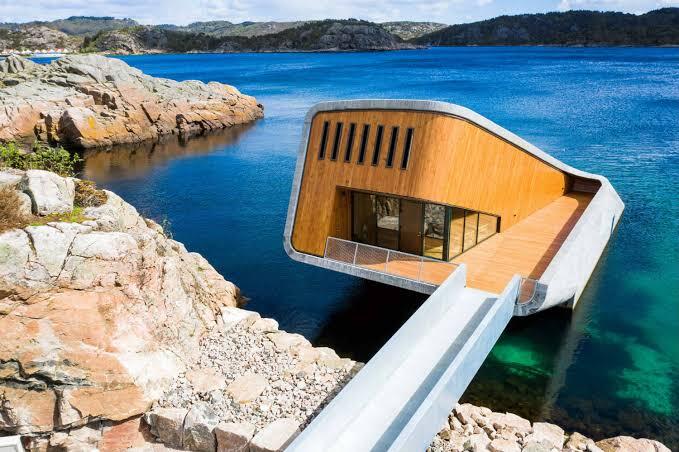 This underwater restaurant is called Under Restaurant which is located in Norway. The restaurant is really good by showing a view of the underwater ecosystem of the cold sea that is not yet widely known. Underwater restaurants with many coral reefs and animals may already be many in tropical countries. But for underwater restaurants in high latitudes, Under restaurant is the first. Under itself is the Norwegian language which when translated into English means "wonder".
Reduces the sense of boredom from routines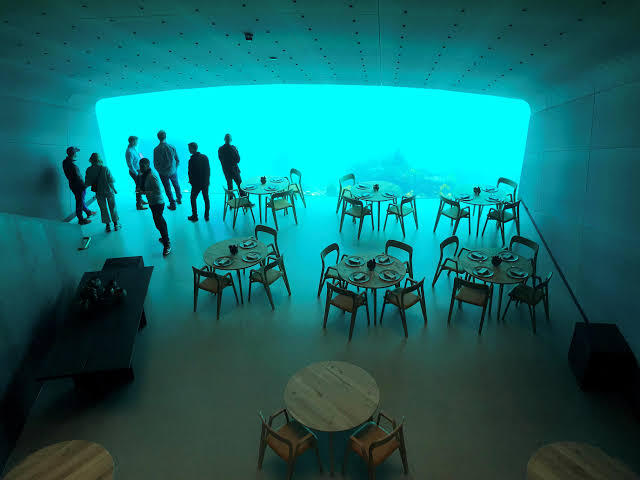 The biodiversity of cold seas has not been widely known. So that with this restaurant all visitors can find out how unique the cold sea ecosystem. Because of this uniqueness, the Norwegian government appreciates and takes the initiative to add more space to this restaurant which will later be used as an underwater laboratory. So that researchers can get new experiences where researching under the sea while enjoying seafood dishes. With this method, the government believes that researchers are productive because they can reduce the sense of boredom from routines carried out in laboratories.
Unforgettable view of the cold sea ecosystem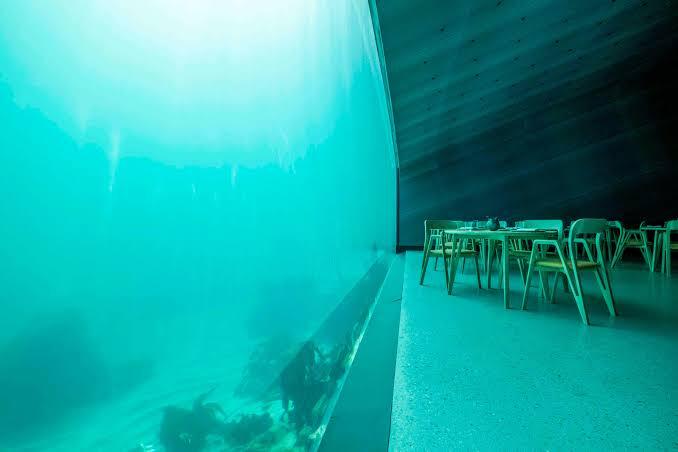 There is a large glass that presents the most beautiful underwater scenery while enjoying a meal. Underwater life starts from Cod, Crab, Shark, Lobster, and a group of seals that pass into an unforgettable view of the cold sea ecosystem. But this restaurant can also serve the conditions of the sea which is fierce and terrible when it is raining heavily accompanied by a storm. The situation that is almost non-existent in underwater restaurants in tropical countries is an added value from the Under restaurant.
Feel the underwater situation during the storm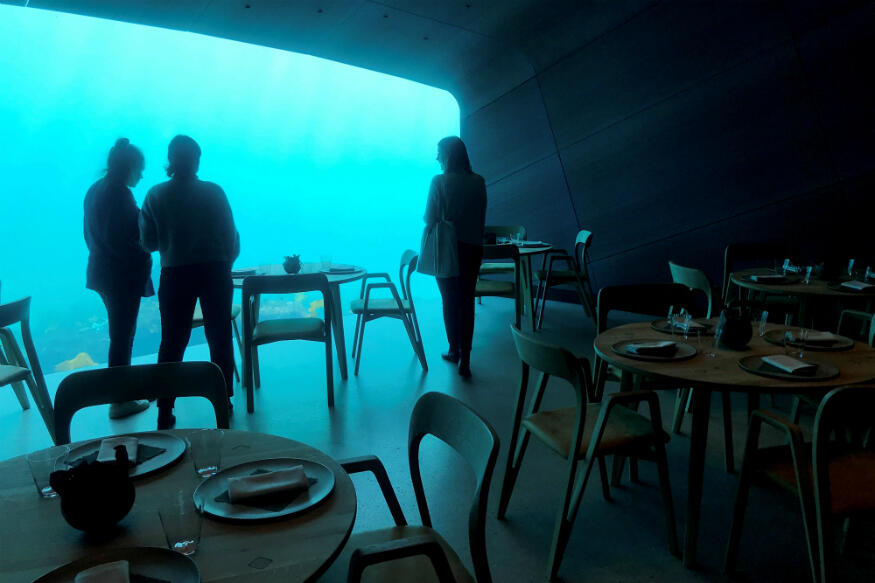 Many tourists visit this restaurant because they want to also feel the underwater situation in high latitudes that are fierce and frightening during a storm. Thus providing an experience that cannot be found in other underwater restaurants. Various kinds of thunder and big waves will be seen before the eyes without having to worry about getting wet or safety threatened because this building has been built very sturdy.
Fresh food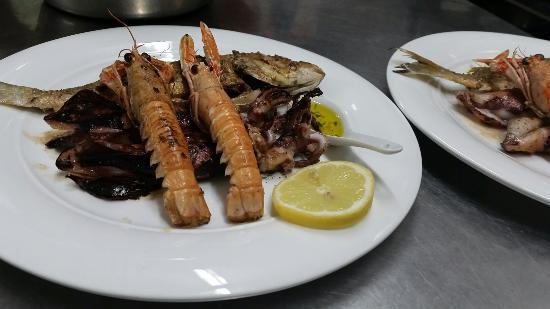 There is also the opinion of other tourists who feel the seafood at this restaurant is second to none. Because the food menus served are freshly originating from local fisheries which are claimed to be caught in a sustainable or sustainable manner. So it is only natural that the price of dishes in this restaurant is quite expensive at around 2,250 NOK per one portion with eight dishes and if you want to be served wine, you can add 1450 NOK.
Need to reserve in advance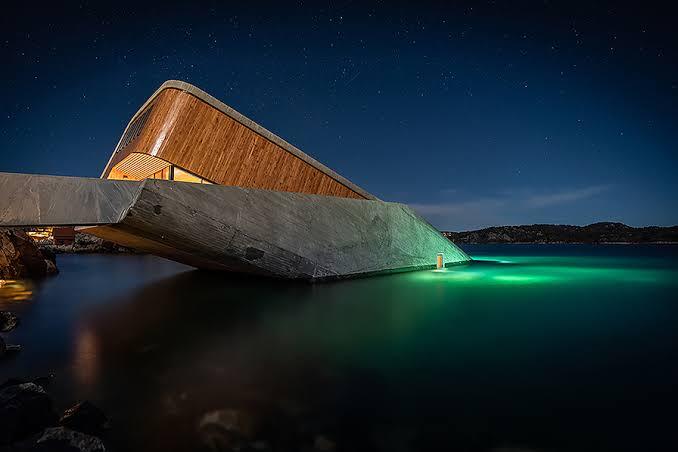 The uniqueness of this restaurant is finally flooded with visitors. For this month alone, all the tables have already been booked and if you want to visit at least you have to make a reservation in advance next month. That is why Under restaurant is targeting to serve 12,000 visitors annually.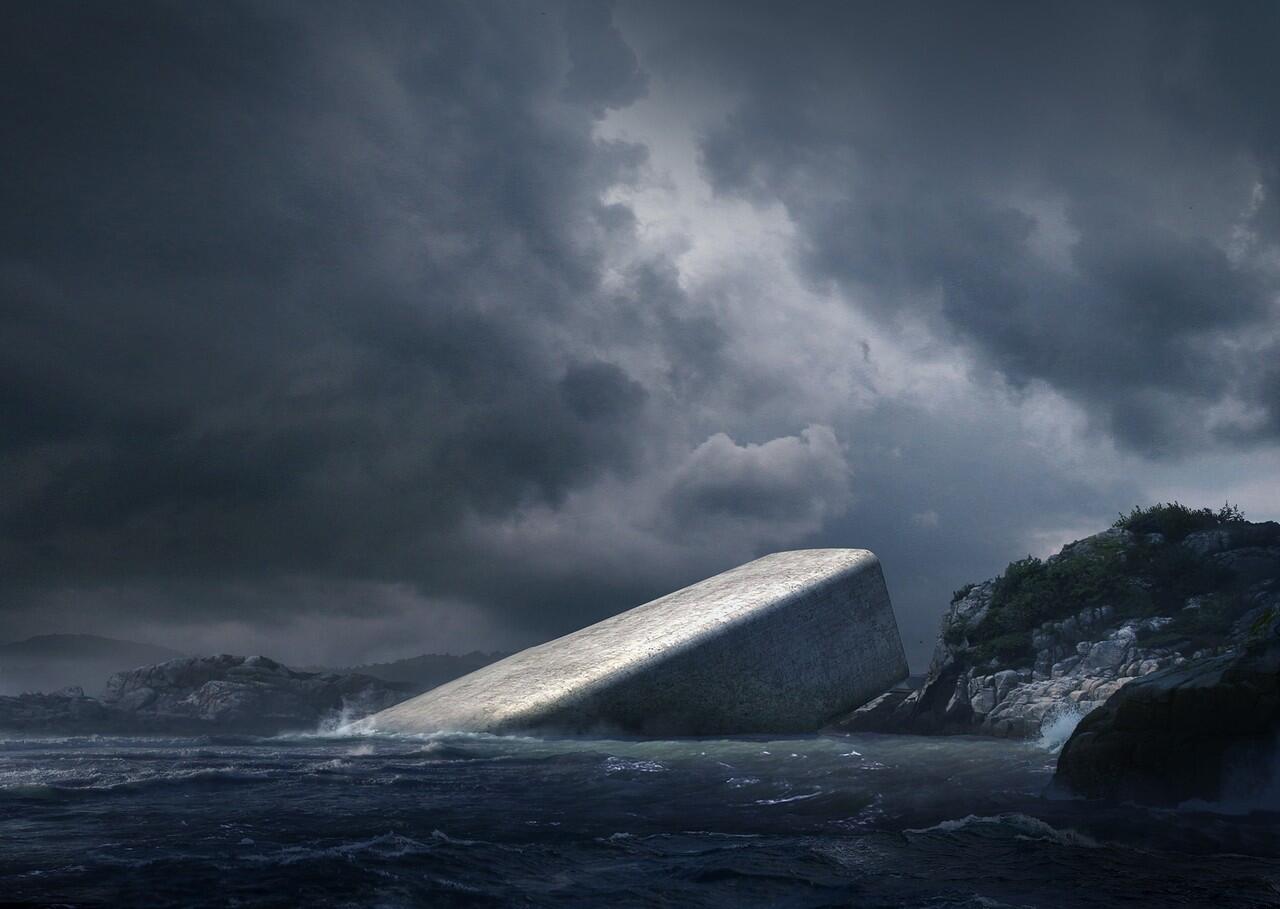 Wow, this underwater restaurant is really unique. Although the ecosystem is still far behind underwater restaurants in tropical countries. But this restaurant is able to compete by displaying the conditions of the sea that is fierce and terrible during a storm so as to provide an unforgettable experience for visitors.