10 Most Expensive Pokemon Cards in the World
Pokemon cards may not be the most popular card game in our country. But if you are a card gamer, you must know very well that Pokemon cards are the only cards that are in great demand in European and American countries. However, the popularity of this game is not far from the value of its investment in the future. Because there are several cards that can be resold at high prices, ranging from unique artwork cards to limited edition cards that are only available in some worlds. Well today, let's take a look at the 10 most expensive Pokemon cards.
10. Ex Deoxys GOLD STAR HOLO Rayquaza #107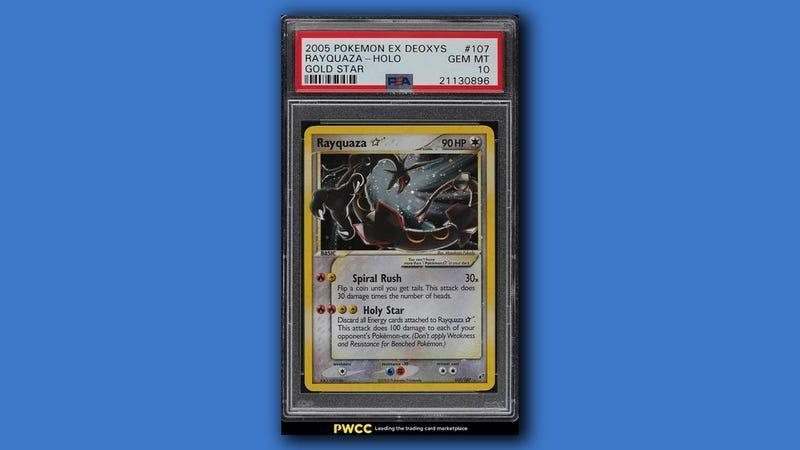 Rayquaza (or Rekuza) is a legendary Pokémon that first appeared in Pokémon Emerald from the Gameboy Advance. This card comes from the TCG package released by the game company in 2005 and the main reason why this card is worth it is because of its excellent (almost flawless) condition.
9. EX Dragon Frontiers GOLD STAR HOLO Charizard #100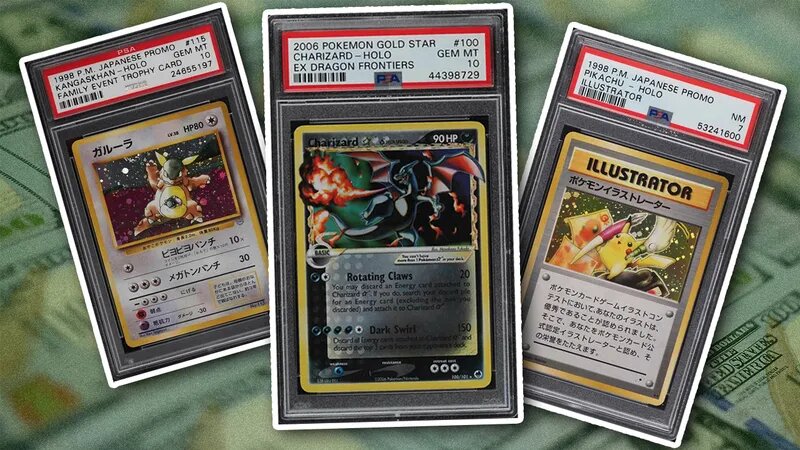 Price: $60,065 Date of sale: October 2020
This card is also from the TCG Ex Deoxys 2005 pack, the EX Dragon Frontiers GOLD STAR HOLO Charizard is different from the regular Charizard card. Because this card has artwork that uses a darker tone than the regular Charizard. Plus, this card is a gold card that can only be placed in the deck. It can be said that apart from being the coolest and spooky, it also comes with a brutality that is quoted in its entirety.
8. Tropical Mega Battle - Tropical Wind - PROMO card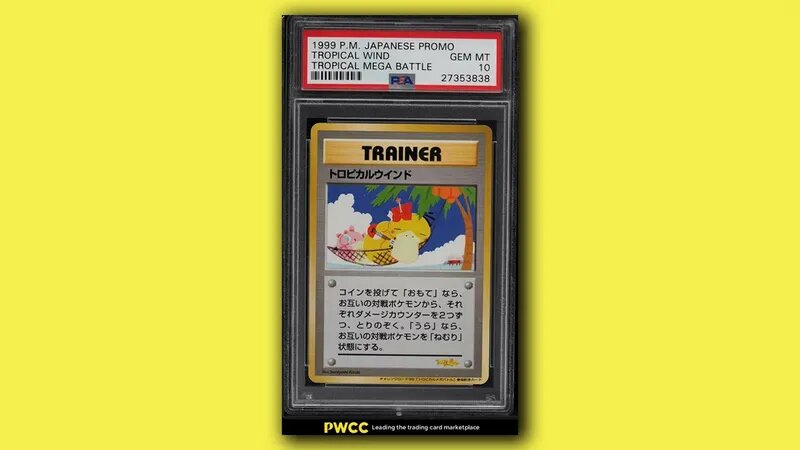 Price: $65,100 Date of sale: October 2020
These are Promo cards produced as prizes in tournaments or for special occasions. And one of them is Tropical Mega Battle - Tropical Wind, a special card that will be given to players who participated in the Tropical Mega Battle 1999 held in Hawaii (Invite Only event). But according to PWCC, this card is a rare item that is rarely found in the market making it worth as high as.
7. 1998 Japanese Promo Card - Tamamushi University Magikarp Trophy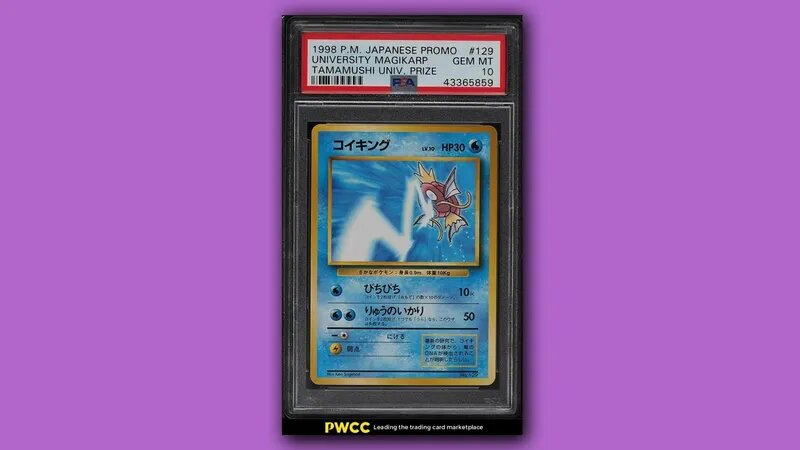 Price: $66,100 Date of sale: February 2021
This Magikarp card is another promo card given out at a tournament in Osaka, Japan. The requirement to get this card is to win at least one game. But before participating in the tournament, applicants must pass the "Tamamushi University Test", which is a bit complicated. And after the exam ended, there were 1000 applicants who were invited to compete in Osaka. And maybe because of the difficulty level, plus the coolness of this card, the price has almost touched the 1 billion rupiah mark.
6. Pokémon Super Secret Battle "No. 1 Trainer" - Promo Holographic Card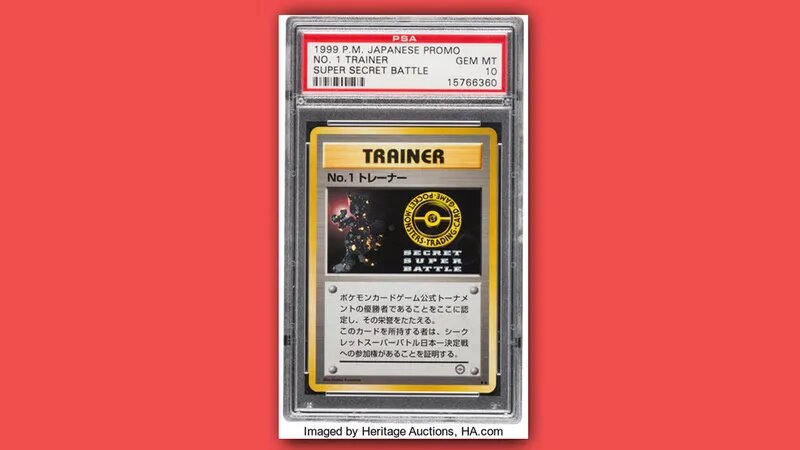 Price: $90,000 Date of sale: July 2020
Super Secret Battle, a card that was given to about 7 players in 1999 in tournaments held all over Japan. The location of the Tournament final round will be kept confidential and only Super Secret Battle cardholders will know the final place to play. With the Mewtwo logo and Pokémon Trading Card in the same image, the game is also rated GEM MINT 10 by PSA.
5. 2000 - Neo Genesis 1st Edition Holographic Lugia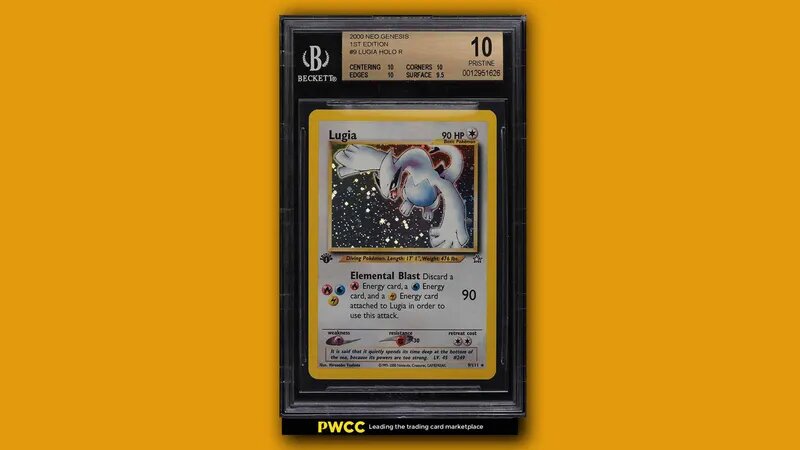 Price: $144,300 Date of sale: May 2021
The higher the interest, the more brutal the price. And this card is a great example of a popular Pokemon card that many people are interested in. Lugia is a legendary Pokemon from Gen II which is the cover of the Silver saga. This card is more special than the normal Lugia card, as it receives a high Pristine score from Beckett Grading Services of 10 points, plus PWCC has said that in the future the card will be priced higher.
4. Japanese Promo Card - Family Event Trophy - Holo Kangaskhan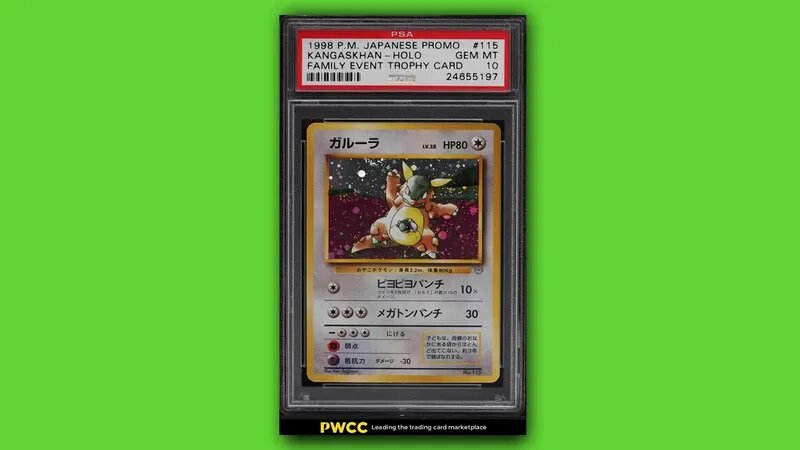 Price: $150,100 Date of sale: October 2020
Considered one of the rarest Pokemon cards in the world, this version of the Kangaskhan card was awarded to the contestants in the Parent/Child Mega Battle tournament held in Japan in 1998. And according to PWCC, this version of the card only has 46 cards according to PSA ranking and got a score of 10.
3. "Backless Blastoise" - Commissioned Presentation Galaxy Star Hologram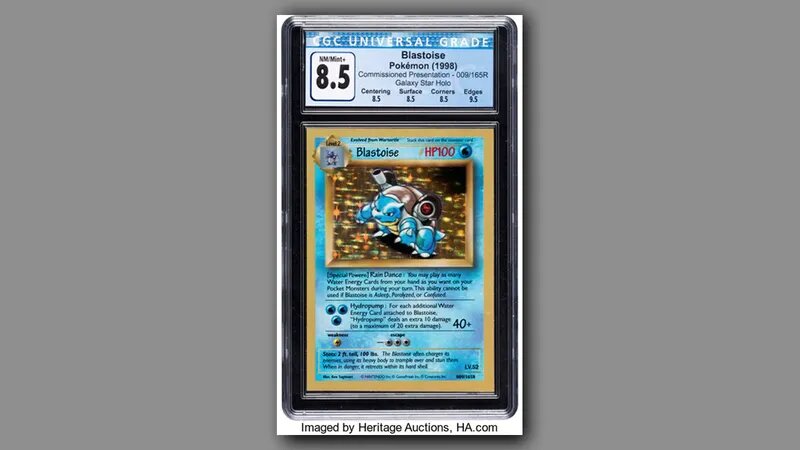 Price: $360,000 Sale date: January 2021
For the top 3 cards, the price jumps quite a lot. And this card, not the usual Blastoise card we can buy. The specialty of this card is exactly what the name suggests. Because the card does not have a back image like Pokemon cards in general, it is referred to as "Backless Blastoise". This card was part of the Wizards of the Coast stage test in 1998 before the series launched.
2. 1st Edition Charizard, Holographic – SGC GOLD LABEL PRISTINE 10
Price: $369,000 Date of sale: December 2020
This Charizard card is a shadowless holographic version and features exactly what the name suggests. Since these cards are cards that were printed in the early era of the Pokemon card game, most of them don't have a shadow pattern in the artwork like the Pokemon cards we are used to. It's no surprise that this Charizard card is so expensive.
1. 1998 Japanese Promo Card - HOLO - Illustrator Pikachu - PSA 7 NRMT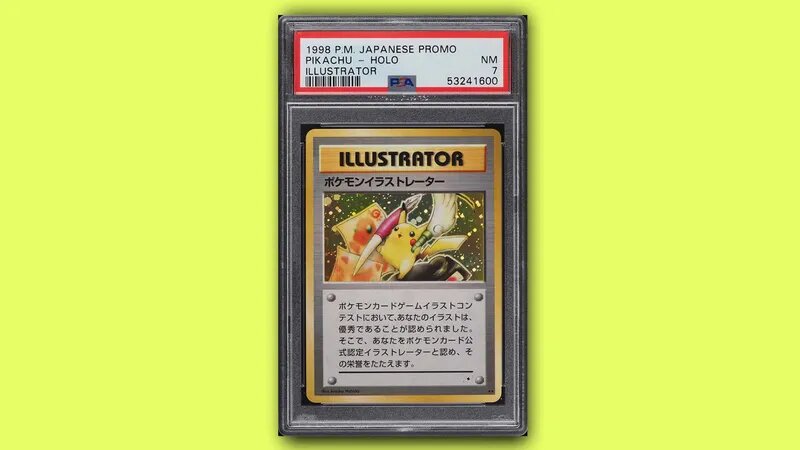 Price: $375,000 Date of sale: February 2021
If you see more than 9 cards above, friends should be able to catch that how the cards are expensive. Most are not ordinary cards that we can find in the general market, but Promo Cards that are produced for special occasions. And for this version of Pikachu cards, according to PWCC, there are only 40 cards in the world. This card will be given to the winner of the Artwork Card Design Competition held in Japan. What's special about this card is that the artwork for this card is Original Artwork designed by Pikachu character designer Atsuko Nishida. And with the level of exclusivity, this card managed to rank No. 1 as the most valuable Pokemon card in the world.